Intertrade news
April 2016
At Intertrade, we never forget that the world's leading aerospace and defense companies rely on us for smart and flexible aftermarket service solutions. Our team remains focused on fulfilling customers' needs from providing recertified engine and airframe parts to repair service offerings. Our inventory and support allow airlines, MROs, OEMs, repair stations, and governments to maintain less inventory in their own stock while decreasing capital expenditures.
---

Intertrade cordially invites you and your colleagues to visit MRO Americas, April 5-7, 2016.
Drop off your business card for a chance to win a Fitbit Fitness Tracker!
Visit our exhibit, Hall D, 2031, to learn how Intertrade's nose-to-tail inventory of recertified aircraft components, engines and engine parts can supply your aircraft needs. And find out about our ever-increasing global presence and inventory.
To schedule a meeting during the show or to discuss your requirements further, please contact:
Shawn Bergquist, Tel: 319-899-6268, Shawn.Bergquist@rockwellcollins.com
Director, Intertrade
Jeff Plas, Tel: 305-766-1266, Jeffrey.Plas@rockwellcollins.com
Manager, Commercial Engine Products
Thad Carlson, Tel: 319-210-8109, Thaddeus.Carlson@rockwellcollins.com
Manager, Accessories and APU Product Line
Greg Pflughaupt, Tel: 319-491-7466, Gregory.Pflughaupt@rockwellcollins.com
Product Line Manager, Government Systems
We look forward to welcoming you.
---

L-3 Aviation Products now available from Intertrade
Intertrade announced that it has signed an agreement with L-3 Aviation Products (L-3 AP) to be a global reseller and distributor of select factory-new L-3 equipment.
"This agreement will give our customers around the world access to a broader range of solutions to meet their flight operations needs," said Shawn Bergquist, director, Intertrade. "We have products ready in-house for all aviation markets, including air transport, business and regional, general aviation and military."
In addition to reselling products from Rockwell Collins and other OEM's products, Intertrade is now distributing factory new L-3 equipment, including TCAS solutions, transponders, flight data recorders, cockpit voice recorders, displays, accelerometers, gyros and power supplies, as well as ground support and test equipment.
For more information or to make an immediate request for equipment, call 319.378.3500 or email collinsintertradeaog@rockwellcollins.com.
---

We completed the purchase of ex-Air Canada 2005 E190 airframe MSN 19000010 from BeauTech Power Systems. This was Intertade's first E190 airframe purchase to date opening the door to a high demand BRS market. To date less than five E190 aircraft have been parted out in the industry.
We also completed the purchase of a serviceable fresh from the shop ex JeJu Air B737-800 CFM56-7B26 engine from CFM Materials (CFMM).
---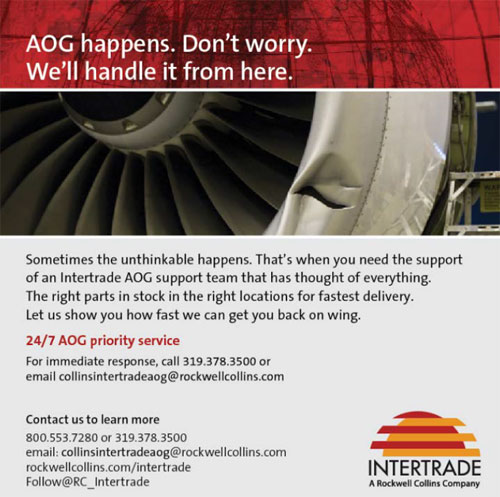 ---
Featured inventory - available now
---
Let us be your trusted source of components and service solutions - spanning the globe in support of legacy military aircraft.
Tactical transport
Fighter/trainer aircraft
Rotor-wing aircraft
Hercules C-130 (E/H/J)
F-16 Fighting Falcon
UH-60 BLACK HAWK
CASA 235, 295 and 212
F-15 Eagle
Sikorsky S-61
C-27J Spartan
F/A-18 Hornet
AW101, AW139, AW169
King Air 350 and Saab 340
T-34, T-44, T-6 trainers
CH-47 Chinook
C-5, C-9, C-21, C-32
F-15 Eagle
NH90, Super Puma
Systems supplied and supported under repair chain management
Avionics:
Flight management
Autopilot, flight directors

Communication
HF/VHF/UHF systems
Digital ICS, SATCOM

Navigation
Radars, VOR/ILS, TACAN, EFIS
Autopilot, flight directors
Air data computers, TCAS
Inertial navigational units
Systems across the entire platform:
Engines
Electromechanical
Electronics
Hydraulics
Mechanical
Pneumatics
Engines
Structures
View our Government Product Line Card detailing OEM supportability and Federal Supply Classification (FSC) information.
---
We have also added new talent to further strengthen our team. Please feel free to contact us to understand how Intertrade can help meet your requirements.

Sales
We would like to welcome our new Sales Manager, Jeff Spies, to his new role.

Jeff Spies is the Global Sales Manager at Intertrade. In this position, Spies is responsible for global account coordination, new account development initiatives, growth strategies and management.
Jeff has been with Rockwell Collins for 15 years, most recently managing the Global Commercial Services Business Development team for Rockwell Collins including the pursuit and capture of maintenance, repair and overhaul agreements with airlines and Business Aviation customers throughout the world. Prior to that role, Jeff has also spent time leading the Service Solutions program management team for In-Flight Entertainment as well as time in Service Center management internationally.
We would also like to welcome our new Sales Manager, Ashley Chambers, to her new role.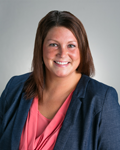 Ashley Chambers fills a new management role at Intertrade as our Sales and Repairs Support Manager. In this position, Chambers is responsible for all customer account administration for global accounts.
Ashley has been with Rockwell Collins for five years, most recently as a Government Systems Regional Sales Support Specialist responsible for new business pursuits, account management, and capturing repair chain contracts within the America's and America's International regions.
In addition, we have also added new talent to further strengthen our Sales department. Please feel free to contact us to understand how Intertrade can help meet your requirements.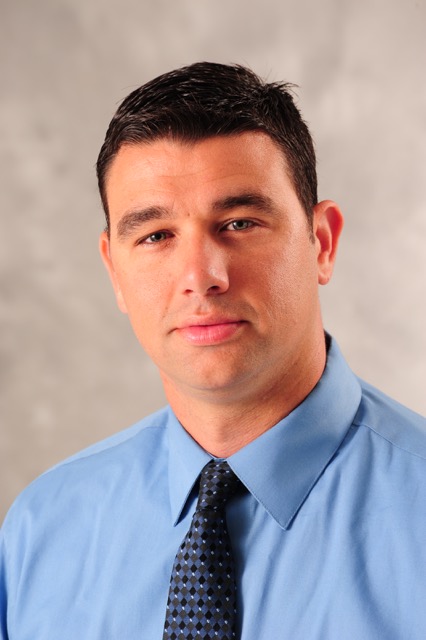 Nenand Simovic
Sr. Customer Account Coordinator - Americas
+1.319.263.7701 / Nenand.Simovic@rockwellcollins.com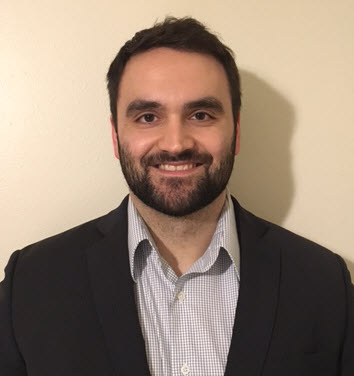 Quinton Wicher
Sr. Customer Account Coordinator - Americas
+1.319.263-7702 / Quinton.Wicher@rockwellcollins.com
Finance
We would also like to welcome our new Finance Manager, Kayla Buck, to her new role.

Kayla Buck is the new Finance Manager at Intertrade. In this position, Kayla and her team are responsible for providing business insight to drive profitability, forecast and planning processes for the Intertrade business, and managing Intertrade's accounting activities.
Kayla has worked for Rockwell Collins for ten years, most recently serving as Lead Financial Analyst for the commercial services business. Prior to that, she held various roles in services financial planning, corporate financial planning and accounts receivable at Rockwell Collins.
Product Line
Last, we would like to welcome the following talent to our Government Systems Product Line.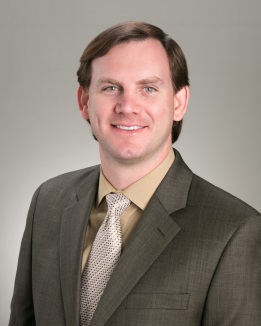 Stan King
Pr. Program Manager
+1.319.739.0229 / Stan.King@rockwellcollins.com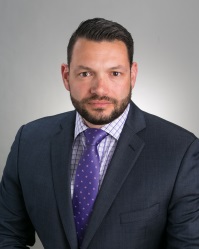 Pavel Slavin
Pr. Product Line Manager
+1.858.999.6888 / Pavel.Slavin@rockwellcollins.com
As always, we look forward to continuing to work with you as a trusted partner for delivery of new and recertified aircraft components and engine parts.
---
Featured equipment
Assets available from teardown

A320-214
MSN 799 / DOM 1998 / TSN 44761.2 / CSN 29468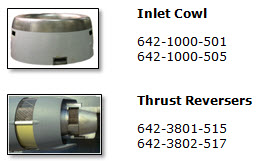 A320-200
MSN 710 / DOM 1997 / TSN 40483.99 / CSN 24811
A320-200
MSN 1676 / DOM 2002 / TSN 32792.52 / CSN 15957


B737-700
MSN 28437 / DOM 1998 / TSN 36529.94 / CSN 25277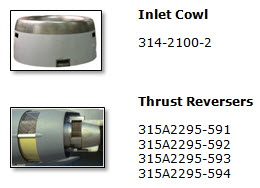 ATR 72-212
MSN 417 / DOM 1994 / TSN 34,724 / CSN 34,086
Landing Gear
Leading Edges
Control Surfaces
Propeller Hubs
ATR 72-500
MSN 525 / DOM 1997 / TSN 31,828 / CSN 48,408
ATR 72-500
MSN 517 / DOM 1997 / TSN 30,233 / CSN 45,762
Landing Gear
Leading Edges
Control Surfaces
Propeller Hubs
Factory New Propeller Blades

ATR 42-300
MSN 382 / DOM 1994 / TSN 29,377 / CSN 39,144
ATR 42-300
MSN 386 / DOM 1994 / TSN 29,639 / CSN 40,659
Landing Gear
Propeller Blades and Components
Leading Edges
Control Surfaces
To view additional parts, please visit the featured equipment section of our website.
---
Upcoming events / visit us
Intertrade will be attending these upcoming events. Contact us to schedule a time to meet with our account managers during these conferences to learn more about how Intertrade can help meet your requirements.
MRO Americas 2016
Date: April 5-7, 2016
Location: Dallas, TX
ABACE (Asian Business Aviation Conference & Exhibition)
Date: April 12-14, 2016
Location: Shanghai, China
Airline Engineering & Maintenance: Middle East
Date: April 26-27, 2016
Location: Abu Dhabi, UAE
Aircraft Electronics Association (AEA) Convention & Tradeshow
Date: April 27-30, 2016
Location: Orlando, FL
Regional Airline Association (RAA) Annual Convention
Date: May 9-12, 2016
Location: Charlotte, NC
Engine Leasing, Trading & Finance: Europe
Date: May 11-12, 2016
Location: London, UK
International Society of Transport Aircraft Trading (ISTAT) Asia
Date: May 17-19, 2016
Location: Tokyo, Japan
ALTA CCMA Latin American & Caribbean Airline and Suppliers Annual Meeting
Date: May 15-18, 2016
Location: Puerto Rico
European Business Aviation Convention & Exhibition (EBACE)
Date: May 24-26, 2016
Location: Geneva, Switzerland
ap&m Summit: Europe
Date: June 1-2, 2016
Location: Olympia London, UK
CHI-STAT Annual Convention
Date: June 8, 2016
Location: Chicago, IL
MRO Baltics, Eastern Europe, Russia (BEER)
Date: June 8-9, 2016
Location: Prague, Czech Republic
Learn more
If you wish to learn more about Intertrade's services or featured equipment, or if you would like to know more about upcoming Intertrade events, please visit our website for more information.
Contact Sales
Don't hesitate to get in touch with one of our sales representatives for all of your aircraft parts needs or our Purchasing department if you have available surplus for sale. For more information or inquires please contact:
Email: intertradesales@rockwellcollins.com
Website: http://www.rockwellcollins.com/intertrade
Telephone: 319.378.3500
Toll-Free: 1.800.553.7280
Asia: 65.6542.2078
Europe: 44.118.926.1111
24/7 AOG Service: 319.378.3500